What is Southern Maryland?
Southern Maryland is Home of the Raven's, O's and Natty Bo's, and the Redskins too! It's a land full of rich soil, beautiful farms on the Three Rivers, and home of the beaches full of trees. You didn't know you would love it until you laid in that NATURAL SHADE!
Home of Point Look out, where the Patuxent and Potomac Rivers meet. Where you can take your sail boat out on a bright, sunny, warm day in July and take a dip in the refreshing Chesapeake Bay.
You can smell the crabs and beer now can't you.
I knew it wouldn't take much convincing.
When Easterners say Southern Maryland… what we mean is St. Mary's, Charles and Calvert Counties. But since we are friendly folk… we like to include Prince George's County, Anne Arundel and Annapolis aswell. Well, why do we have this distinction? Its safe to say the first three counties mention consist of more country folk than the later three. But the south of Maryland is still the South of Maryland, geography counts too you know.
Why Do People Want To Live Here?
The PEACE AND SERENITY!
You can easily find a meadow or farm where you can plop down your 9 dollar foldin' chair and be hard pressed to hear a car or plane.
So many people move from DC to the South down here to escape the fast hustle and bustle and the loud noise of the Metro, looking for a safer alternative to city living.
Did we mention the food? You should check out some local fried Porkchops, Chaptico Fried Chicken or some M.D. Blue Crab – So hungry… Don't worry – there are healthy spots to get some green shakes for your wife too; )
Southern Maryland is the home of the beautifully brackish Chesapeake Bay, the Patuxent River, the Potomac River and Wicomico River. With so many waterways for your sailboat, speedboat or schooner, you are bound to get that freckled tan you've been waiting all winter for!
Don't forget D.C.! It's home to some of the World's most important Museums and attractions. Southern Maryland is only a 45 minute drive away from the Woodrow Wilson Bridge – The gateway to the Nation's Capital.
 Why Do So Many People Move In and Out?!
 Southern Maryland is the home to multiple Military Bases.
Down past Lexington Park is the "Pax River Naval Base." Pax refers to the River on which it is situated: The Patuxent River.  Many of the local residents work here.
In Clinton, the Andrews Air Force Base is the place of employment for many breadwinners. This base is so close to D.C. that it is home of Air Force One for the President.
Located south of Washington, is the Naval Support Facility in Indian Head, MD. No doubt, its easy to understand why so many are moving to and from this region. The military jobs bring many and relocations have them often leaving after they have spent their time working at their base.
 Where Can I Look For Moving Help?
Well… You could ask your buddy down the block if he can bring some boxes in his '86 corrolla for you next weekend. But we promise that when he drops the vase holding Ole' Yellers ashes on the tile floor. You will have wished you called Just Moving In Southern Maryland instead.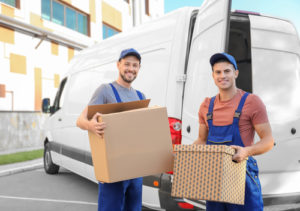 All joking aside, the professional assistance you will receive is what will give you the peace of mind that you need during a very stressful time in your life. Moving homes is the number six ranked leading cause of back pain, just after lifting babies! Why don't you let the guys at Just Moving bend backwards AND forwards for you?!