PACKING SERVICE
Our complete packing service can include packing up your entire home or office. Upon request it can also include completely unpacking in the new place. We have no problem if you would prefer to be a part of the packing and unpacking process for some or the entire time and just want us there to help. Just let us know what you need us to do during the consult and we will include all pricing in the estimate provided.
Why Use Our Packing Service
Save your time.
Whether your move is local, long-distance, or off-base, packing and unpacking takes so… much… time. Time you could be spending exploring your new community, buying what you need for the new place, or one of the hundreds of other things a move requires.
Our packers and movers have been trained on the best packing methods for fragile items from old antiques to ornate crystal figurines. A method of packing that ensures a finite amount of shifting while in transport and loading and unloading.
Save your back.
Have you ever wondered why people say, "Lift with your legs", or "Don't stand on the top of the ladder"? It's to avoid injury while working. These sayings are especially useful when it comes time to pack your home. The heavy boxes will get moved around more than once and heavy furniture has to get moved at some point. If you have ever packed and moved yourself you know it can be back breaking when you're not being safety conscious.
Our packers and movers have been trained to lift with their legs and not stand on the top of the ladder. We also have the proper equipment to safely handle over-sized pieces and appliances. This protects them, but also your belongings from accidental harm.
You don't have the time.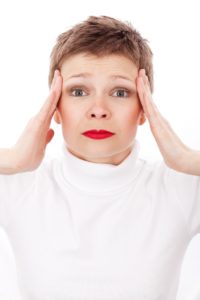 Not all moves have the luxury of being planned months ahead of time. It happens more often than you would think. You're house finally sells and the buyer needs you out in two weeks. Hiring trained professionals to help you pack up your home in that time frame is much safer for your belongings than a rushed pizza and beer party you throw to bribe your friends to come help you pack up your wine glasses and fine china.
Feel free to let us know what other moving services we can help you with and we can get you a customized estimate for your moving and packing needs. Let the professionals at Just Moving help you pack up and move on with your new home or office.
More Reasons to Choose Us
Background checks for all our employees
No tolerance for substance abuse enforced with random drug and alcohol screenings
State-of-the-art equipment and materials needed for any items
Can pack/unpack homes and offices
We aim for 100% satisfaction and dependability
Discretion when handling your personal or professional items